G3 geomagnetic storm of August 26, 2018 detected from HEPD-01.
Disturbance in the electron population has been detected from HEPD-01 at the same time in which the storm arrive.     
HEPD-01 clearly measured the impact of this strong  storm on Earth, and the subsequent modification of electron populations around the planet itself.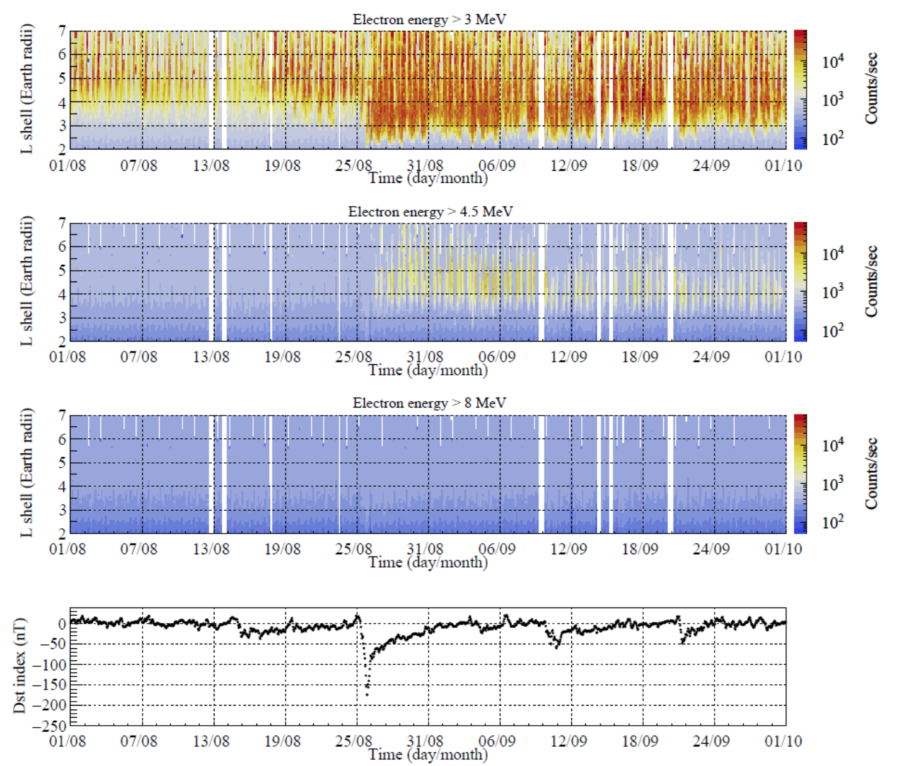 GCR Solar modulation